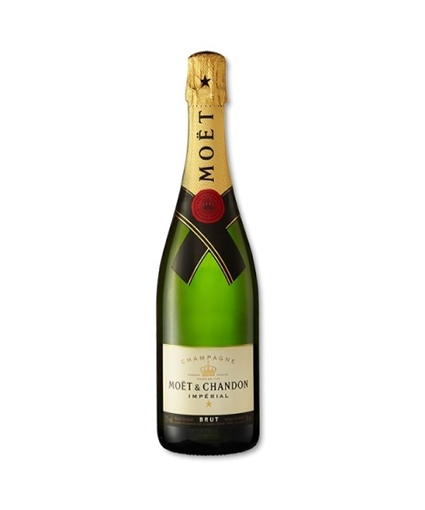 Moet et Chandon is one of the most important and popular Champagne Brand in the world. Its origins are French and it's also the co-owner of the luxury goods company LVMH Moët Hennessy Louis Vuitton SE. For more than 250 years this particular champagne brand represented that special drink which had gathered around its spectacular ant elegant taste many important characters from the history, such as kings, queens and so on.
When was Moet & Chandon produced?
The creation of the establishment, Moet et Chandon, had place back in 1743 thanks to Claude Moet. His passion started when he began to work as a wine trader for Epernay, transporting his sparkling wine from Champagne to Paris. Since then the company gained a huge expansion covering almost 2.800 acres of vineyards with a production that reaches almost 28 thousands bottles of champagne. In 1832, Pierre-Gabriel Chandon became a partner of Victor Moet (Calude Moet great grandson) therefore the company name took its surname as well, becoming the well known nowdays Moet&Chandon.
Chandon started to focus on the Vintage Champagne, launching in 1842 the first Brut Imperial Champagne.
Moet & Chandon ~ How it's made
You can easily imagine that the entire production is detailed-oriented. Its meticulous process focuses on high quality, precision and originality. Each year the production reaches almost 5 million bottles. The amazing part that offers intensity and berry taste to this champagne goes to Chardonnay, the freshness, luxury sparkling and acidity goes to Pinot Meunier notes, as you can see, the balance brought to life the Moet & Chandon Champagne.
Which is the best Moet & Chandon Champagne?
Champagne Moët & Chandon Brut Impérial NV
With those well known Chardonnay notes, Pinot Noir and Pinot Meunier, this champagne tastes so freshingly combined with easy notes of vanilla flavour
Champagne Moët & Chandon Grand Vintage 2006
This compination between green apple, pineapple and apricots notes leads you to a very autenthic vintage taste.
Champagne Moet & Chandon Rose Imperial

Amazing pink shades among golden ones, this champagne will enhance you with its strawberry and redcurrant notes
Champagne Moet & Chandon Nectar Imperial
Melon, white berries and clementine notes will cover you palate with impressive different flavors, for those who prefer a sweet champagne it's the perfect choice
Where to find Moet & Chandon champagne ?
Normally, the entire range of products you can find it on their official store, Moët & Chandon Official, where you can easily order online. This brand is reachable mostly everywhere, the main idea is to keep an eye on offers or googling them.
BEST OFFERS: Moet & Chandon Champagne